Who claims that this is Marc GericoCEO of Spanish consulting firm Gericó Associates Legal Marketing, Legal Communication Y business development Organizer of the Grand National Law Gala in Spain and Latin America, where the winners of the Legal Marcom 2022 awards will be presented at the Wizink Center in Madrid on the night of 17 November.
"This is nothing but the result of a strategy we implemented eleven years ago. We are in a very important maturity period. Personally, I am very satisfied and happy with what we do, the people we work with, the open doors we have achieved in many companies in the international market", confirms Gericó.
The fact that their consultancy operates in three areas such as marketing, communication and business development places them on a playing field above many of their competitors…
It is true that there is no consultancy that produces solutions in all three areas like us. We can effectively answer questions such as how can I increase my reputation in the market, how can I enter certain markets. Anything with a growth strategy. it's up to us.
You launched Legal Marcom (Legal Marketing and Communication Awards) in 2016 with the aim of giving a biennial award. Then they held the second in 2018. Now they are back with Legal Marcom 2022 after the pandemic. What has changed in all this time?
Our vision of the market, which is the product of deep thought: Why don't we add Spain and Latin America, integrate a million Spanish-speaking lawyers and take advantage of the synergies that result?
It is now the exact opposite of what it was when big Spanish firms like Garrigues, Cuatrecasas or Pérez Llorca set foot in Latin America ten years ago. Now the phenomenon is the opposite. They are Latin American companies that come to Spain to establish themselves and do business.
That's why the National Law Gala is so important. Because we want companies to be a link between their customers and the companies themselves. It is a macro event where networking is encouraged.
More than 200 professionals from Spain and Latin America will attend the Gala, which will take place at Wizink Center on Thursday evening, where 10 Legal Marcom awards will be presented. The liveliness and originality of the many proposals put forward by Latin American firms for their awards is astonishing.
There are high-level, very sophisticated companies that compete very well. Offices that want to grow.
Competition is fierce. It's true that there are two very different leagues when it comes to Spain. The first, consisting of 52 firms, is the "top". Of the remaining 89,950 offices, 95% of law firms have three or fewer partners.
It's time to be vigilant, observe what growing people are doing, step out of our comfort zone to events, meet your potential customers in Spain.
Many of them have a good build, but they have one flaw: they don't know how to sell. And that's a big handicap.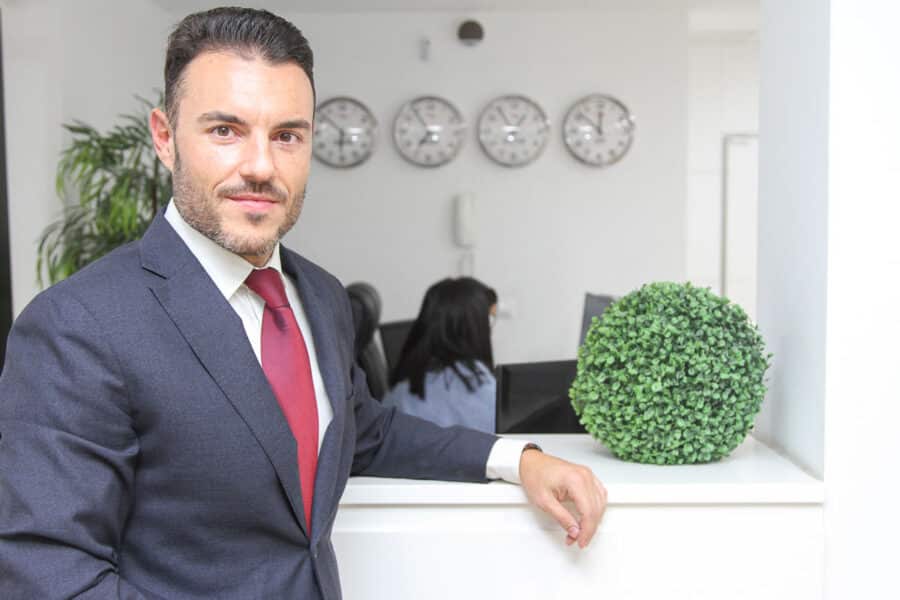 And why have Latin American firms now set their sights on Spain?
Because Spain has always been a very "sexy" market for Latin American companies. Same with the British and the Americans.
The Anglo-American world is a source of inspiration for youas far as i see.
The legal world has always looked to the Anglo-American market. They have always been ahead. They were pioneers of legal marketing. The concept of the first marketing actions in offices was born from them. Americans were also pioneers in the discovery of new markets.
Which was the first international company to come to Spain? Baker McKenzie. Others, like Clifford Chance, came later.
Anglo-Saxon firms taught us a different way of working, which involved studying the market, development and needs of each industry. With this knowledge it is much easier to convince the customer that the solutions we can offer are the most suitable.
It's a practice adopted by many companies in Latin America, such as Brazil.
In other words, when you see a customer, you have to leave with your homework done, right?
Of course. The customer should perceive that you know their industry and their needs.
We always talk about what perspectives we're going to act from. You must have a financial perspective, a customer perspective that leads to a customer retention policy, a brand perspective, a process perspective that ultimately helps the business run fast and agile, and a marketing perspective, business development.
With the realization of this 360-degree vision, the chances of success increase exponentially.
From there, it's when you can make a value proposition and then sell a team, some specialties, some areas, some offices in case you need representation in several countries.
The directories, which are the most respected rankings, have become important references to guarantee the solvency of the companies. We've seen how governments in both Spain and Latin America want to know about the position of firms in these rankings in public procurement.
Are directories a core part of business strategies today?
The directories, which are the most respected rankings, have become important references to guarantee the solvency of the companies. We've seen how governments in both Spain and Latin America want to know about the position of firms in these rankings in public procurement.
We've already reached that point. For example, directories like Chambers have become a seal of quality and a very valid and appreciated standard.
Is Chambers like the Bible to you?
Chambers has gained great prestige in the market because it has been doing the same thing for 30 years and doing it so well. Asking the "players" in the sector what they think about this or that company, during the interviews with the customers of the applicant companies. And finally, to do a very interesting place composition on what each firm is doing in the markets. They are very reliable people.
Legal Markoms wants to become Latin American Chambers?
For now, Legal Marcom's purpose remains to be a link to business, a link between business and firms, to reward lawyers and firms' reputation and brand positioning, and to do business.
Legal Marcoms is a basic biannual meeting point if they're meant to be anything. It is important for us to maintain this transparency methodology with the participation of respected juries through a notary public. We build reputation,
Among its staff are two "former Chambers" in charge of international rankings at its London office. He has a fondness for this directory.
Chambers is at the top of the legal world today.
I understand that the "Holy Grail" of the world in which Gericó Associates operates is to gain customer trust. Is there a secret to getting it?
No, there is no secret. On the one hand, there are the results we have obtained in other studies we have done with other companies. What matters is if you managed to sell well to your customers, strengthen their reputation, position and brand perception.
It is planted and the result is obtained. People perceive this. But for that you have to be destructive. You have to consider the box power. You have to be innovative.
Companies perceive this. We have had this chance in both large companies and medium and very small offices.
After all, what we do is like sewing a custom suit.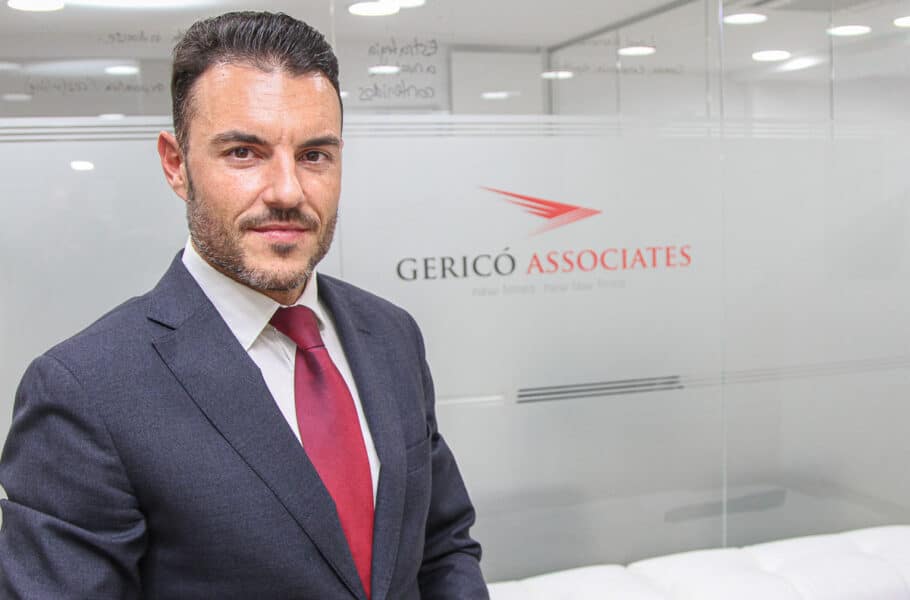 Are your customers clear about this?
Yes, of course. And they are very clear that this is a collaborative effort. We are not saviors of anything or anyone. In fact, each signature is a world. First of all, we work on strategy. We have a competitive advantage: we can open doors for our customers in different markets, different cities. We have a very strong and wide communication network.
In other words, what Gericó Associates offers for us to understand each other is to create a marketing and communication strategy on the one hand and a commercial business development project on the other.
We also try to invite them at our events. that customers also come and join the building. Because sometimes when you add one plus one, the result is not two. They can be 3 or 5 or 6. Connection is a great added value for us. We truly believe in creating scenarios where we can connect people with people.
Excuse the rudeness of the question: are you expensive?
We're not cheap, if that's what you mean. If that is what is meant, we place a fair value on our work. I believe that the service we provide is fair in return.
How many people make up Gericó Associates?
Total of 25 people. Three in London, one in Berlin. The rest of us were distributed between Spain and various Latin American countries. Our main base in America is in Peru.
If the pandemic has taught us anything, it's that the time of macrostructures has passed. We now work with teams that are more "fluid", agile, responsive to the needs of our customers, and do not reduce the quality of the service we provide.
You and I met eight years ago. You have been operating for three years. Did you reach the goals you set for yourself back then?
We may have gone further. no doubt.
#Marc #Gericó #Grand #National #Law #Gala #Legal #Marcom #Awards #international #touchstone