20 November World Children's Day
Editorial Office11/17/2022
It is well known that dogs and cats can be the best playmates for children because they offer them the opportunity to acquire very positive values ​​during childhood as well as share experiences with them.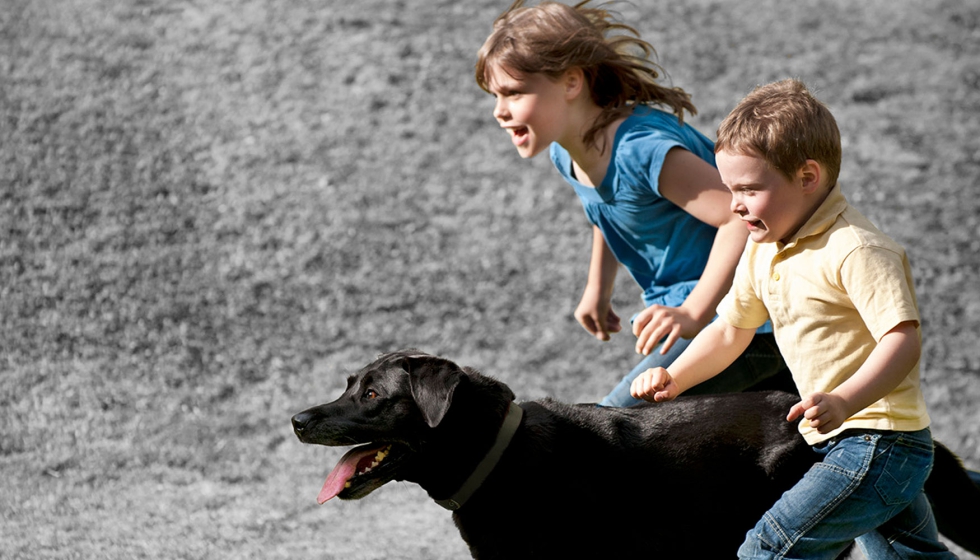 Purina promotes programs for children to learn to take care of animals responsibly at home, one of their main commitments to society.
Responsibility and commitment are two of the key aspects a child can develop at an early age when growing up with a pet. Aware of the importance of the human-animal bond from an early age and committed to doing more of the things that really matter, Purine attending the celebrations World Children's Day explains the benefits of growing up with pets for the little ones.
Before making the decision to include a dog in the family, the first step is to analyze the family situation to find a pet that fits your lifestyle. For this, some aspects such as time, place, activity, age and even economic situation need to be taken into account because owning a miniature dog is not the same as owning a giant dog, not just because of the difference in numbers. Not just the amount of food they consume, but also the space they need, the strength, the size of the items they will need, and the character that tends to be calmer in larger and older dogs.
After this point is defined; The benefits of spending days with a pet for boys and girls:
great friends. Dogs and cats can be a great source of comfort for children, even when faced with difficult life lessons; When little ones feel sad, angry or scared, they can always turn to their pets. Stroking and hugging an animal has also been shown to reduce stress and help with relaxation. Also, according National Institutes of Health (NIH), especially the interaction between dogs and children with ADHD, has contributed to increased attention.
increased physical activity. Taking care of a pet also encourages a more active lifestyle. Many dogs need daily walks or runs and a lot of time to play, so families that include animals will have a more active life, often being a part of these routines, including the little ones in the home.
learning responsibilities. Having a pet is a great way to teach kids about their responsibilities. Making sure the dog or cat has food and water forces the little ones to make the first approach to responsibility. They also learn empathy and compassion as they develop a higher self-esteem by taking responsibility for their care. However, it is important to take into account that even if children are involved and perform simple actions, one of the adults in the household should take primary responsibility for the pet and its needs.
Children who will become healthier adults. Various studies show that babies raised in close contact with a pet are less likely to get sick in their first years of life, which means fewer visits to the pediatrician. Exposure to animals helps improve the development of the baby's immune system.
The biggest benefit seen with the naked eye: joy. Perhaps one of the greatest benefits of pets in early childhood is that they make children happy. Animals are children's first best friends, and their interactions have been shown to raise levels of Serotonin and Dopamine, the chemical components of positive emotions. Science aside, playing and interacting with cats and dogs is simply fun and will brighten anyone's day.
Together, from a young age, life is better
One of Purina's initiatives in this area is the school program. Better to Learn Togetherteaching children the benefits of living with pets.
Thanks to cooperation with the CTAC study center (Dog Assisted Therapy Center), Purina created a training program in 2015 that brought assisted training dogs into the classrooms of nearly 9,000 boys and girls.
In addition, the company recently announced six new commitments dedicated to improving the lives and well-being of pets, people, and the health of our planet. Two of them respond to this topic:
Promote pet adoption through collaborations and partnerships: Purina has adoption partnerships in 15 countries across Europe and works with 28 different partners to promote pet ownership and combat rising abandonment rates. The group will continue to work with shelters and organizations to promote good practice and help improve responsible adoption rates by 2025.

Purina Europe to help scale pet adoption, Dogs Trust Around the World (DTWW) to provide tools and financial resources to animal welfare charities to improve both welfare and the search for a permanent family for homeless animals. This partnership includes an NGO education program that provides expertise and good practice in welfare and responsible adoption, as well as the opportunity to apply for grants to support NGOs with animals in their care, facilities or create improvements in practical skills.

Promote responsible pet ownership programs:

Three million people will have participated in Purina programs by 2030.
The company will work with expert education partners in 13 different countries to offer programs to help children better understand pet behavior and care.
The group will fund initiatives to help pet owners, such as the Zigzag Puppy Coach app, which strengthens new puppy owners' critical skills by offering a personalized training plan.
Purina has developed a digital tool that will be updated with new and more detailed information to ensure that pets fit the lifestyle and circumstances of potential owners.
Comments on the article/news
#Benefits #growing #pets