He was skeptical for a long time. Now, however, the German Federal Minister of Health, Karl Lauterbach (Social Democrat), is moving towards legalization, albeit with moderate optimism. The official today (26.10.2022) presented the key points of the project, so the debate over whether or not cannabis should be legalized is no longer an issue, only how and when.
Lauterbach brings to life what the Social Democrats, Greens and Liberals wrote in their joint government programs: Legalize marijuana. The project will begin to be implemented after lengthy consultations with almost all federal ministries. The next step will be to coordinate at the European level.
The minister stressed several times that the government does not want to increase the consumption of cannabis, but instead wants to fight against the black market. It's a problem that Germany hasn't been able to tackle very successfully as the number of consumers continues to grow.
To date, possession of marijuana, hashish or marijuana is still punishable in Germany because it is considered a violation of the Narcotics Act.
What does the draft say?
Marijuana and its active ingredient tetrahydrocannabinol (THC) will no longer be legally classified as narcotics. Purchasing and possessing no more than 20 to 30 grams of "pleasure marijuana" for personal consumption will be exempt from penalty regardless of THC content.
Private cultivation will be permitted limited to "three female plants per adult". As for the sale, it will be available only in "specialized, licensed stores" and possibly pharmacies, where people over the age of 18 can enter. Likewise, advertising of cannabis products will be prohibited and the amount of purchase will be limited.
Similarly, the sale of cannabis products for smoking and inhalation or ingestion in the form of capsules, aerosols or drops will be permitted. So-called edible products containing cannabis, namely cookies or candies, will not be allowed for the time being.
Parallel to this, education, prevention, counseling and treatment services will be expanded, and the social effects of cannabis release will be examined.
The reform, on the other hand, sparked a number of criticisms, particularly from the most conservative. Bavarian State Health Minister Klaus Holetschek stated that "the federal government's legalization plans send a dangerous signal not only for Germany but also for the rest of Europe". He fears that drug tourism will reach Germany and warns of the health and social risks of cannabis.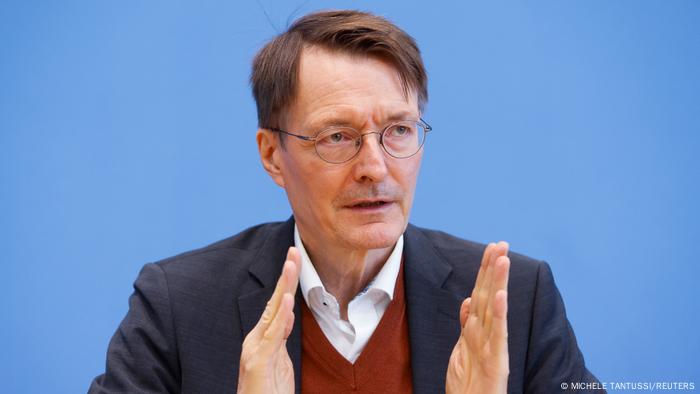 German Federal Minister of Health Karl Lauterbach summarized the key points of the reform at a press conference.
Legalization could fill the tax vault
A "cannabis tax" is planned, which could become big business for the state. That's the view of economist Justus Haucap, who has been advocating the legalization of cannabis for economic reasons for years. Haucap recently told DW that he estimates there are around four million cannabis users in Germany.
"We tried to estimate what this means in terms of quantity. We assume a market volume of around 400 tonnes, ie 4 to 5 billion euros," he said.
Many European countries such as the Netherlands, Portugal and Spain already have fairly liberal drug policies. Consumption is allowed in Canada, meanwhile, and the country even has a cannabis minister. The cultivation, trade and distribution of cannabis is also legalized in Uruguay and 21 US states.
In Germany, it is not yet clear whether legalization can be achieved in the short term despite progress, as one has to wait for the European Commission to say before presenting the bill.
(ng/ers)

#Marijuana #legal #Germany #Germany