The competition will take place next 10 and 11 December in Ifema (Madrid).
Editorial Office25.11.2022
Halls 3 and 5 of the Recinto Ferial de, next 10 and 11 December ifema (Madrid) expo celebration to be dedicated to pet lovers 100×100 Pets.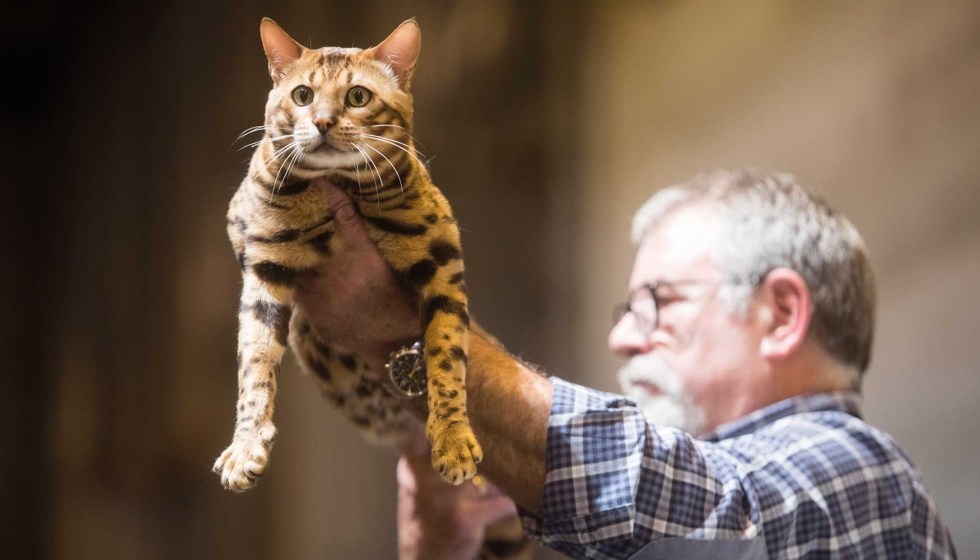 This event will be hosting the International Cat Competition for the first time, featuring more than a hundred specimens from all over Europe.
Two days, Saturday and Sunday, will offer a full program of events from the opening (09:30) until the closing time of the fair (20:00).
Adopting 100×100 Podium
During both days, all shelters participating in the campaign Adopt 100×100 The furry ones who are there and looking for a home will take the podium. Thus, a presentation will be made in the size of these very special dogs.
Madrid National Dog Show
edited by Royal Canine Society of Spainin this exhibition there will be monographic competitions (December 10) and Mondioring obedience competition (sport discipline of utility dogs).
Fancy Dwarf Rabbits National Exhibition
international cat competition
One hundred cats from all over Europe will star in this 100×100 Mascot area with their team. This is a competition that has never been held at Ifema and Feline Alliance Club decided to include it in this year's edition. There will be three categories for participants to apply: 'Kittens' (4-8 months old babies), 'Adult Cats' and 'Neutered Cats'. These animals come to Madrid to collect points to earn 'Best Cat' (of all breeds) recognition in Europe.
ProCan, dog sitter
once again, procan 100×100 comes to Mascota to spread his knowledge to all visitors and to tell the little ones about his business. To this end, its stand will host continuous events over time; jigsaw contests for visitors, hairdresser for children with model dogs and others. The discipline of animal therapy with ponies will also be covered so children can learn to brush and care for them.
DogPoint, assistance dogs
DogPoint Scent games, relaxation exercises, first commands for your dog, dog skills, etc. Offer a diverse program of activities that includes workshops on learning psychology, presentations on learning psychology, assist dogs for children with ASD, prevention of Lehismaniosis, assisted intervention. animals, an adopted dog's first month at home, the puppy's world, being a post-pandemic dog, new normalization strategies, and even a colloquium for families using companion dogs.
meadow, rabbit
During the celebration of the fair, visitors will participate in many activities at the fair stand. rabbit meadow In addition to knowing a large number of breeds to better understand what is the care of these animals as pets and the responsibilities that come with it. Activities such as interactive parks where children can interact with animals in a controlled manner at all times; paint faces in which they would disguise themselves as rabbits; Informative talks will be held where the public will learn in-depth about the incredible world of the rabbit, about its care, breeds, etiology, nutrition and diseases. There will also be competitions with the participation of the public: drawings (the most beautiful rabbit, the rarest, the most affectionate) and even a raffle for products with the permission of the sponsors. There will also be a photo booth as the final touch of the visit.
Dog Vocational Training School
They will take place in the METU Exhibition Area starting from 11:00 on Saturday. Dog Vocational Training School, character tests on visitors' dogs, international sports obedience exhibitions, and performances of dogs from the Municipal Police. In the afternoon you can see 'Perros Pepos' (defense of gender) or Mondioring.
#100×100 #Pet #days #full #activities