On November 25, 2022, Casual Hotels will celebrate its tenth anniversary in 2023. Ten years when the themed city hotel chain created by Juan Carlos Sanjuan consolidated a unique offering that, after operating under a real estate, rental and franchise regime, has now decided to take over management. It did this with a groundbreaking project that will open its doors at the end of December: Daily Rinascimento Firenze & Spa.
It is a beautiful tourist complex with 37 rooms scattered in 3 independent buildings belonging to 3 famous 15th century Florentine palaces (Palazzo d'Anghiari, Palazzo delle Poste and Palazzo Baldaccio). The center of Florence is the first Italian city where Casual Hotels set foot.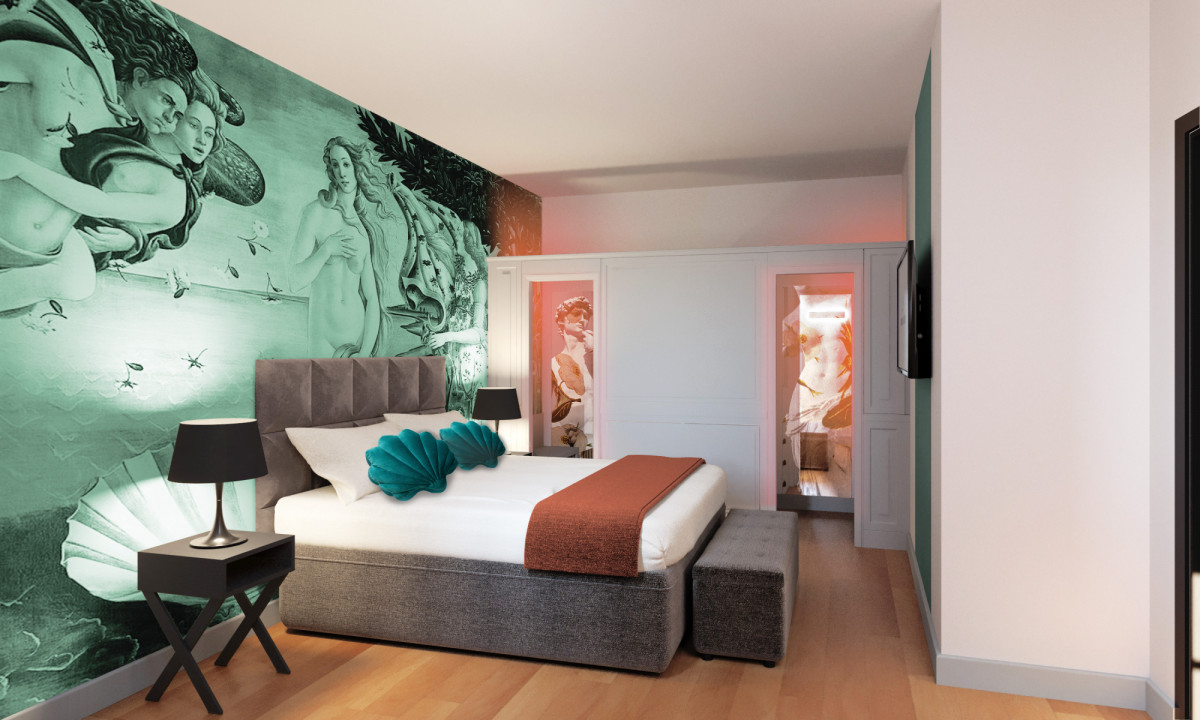 According to the founder of Casual Hotels, Juan CarlosSan Juan, "It allowed us to develop our 'know-how' by leading a journey through time and paying homage to their art and culture to reinterpret the classics that made Florence a city where talent faded into history during the Renaissance. a more contemporary vision. The company Rizoma Architetture was responsible for the execution of the project, succeeding in combining the concepts of renaissance and modernity with mastery and great taste, thanks to a striking and at the same time very attractive design. And as Leonardo da Vinci said, "beauty perish in life, but immortal in art."'".
Like Italy, Spain, and Portugal, he explains, "It has a large number of independent hotels with 40 to 80 rooms and we believe we can help make it profitable through our unique way of rooting businesses in their destinations, making them a history and history attraction. your place; and, of course, the management model we have built based on experience and cutting-edge hardware, in addition to growing strong sales force, multiple marketing actions, rigorous revenue analysis and in-depth knowledge of our clients, among other factors. We believe that this type of management agreement that does not involve financial risks to the chain will enable us to continue to grow in a sustainable and secure manner.".
This is the Daily Rinascimento Firenze & Spa:
"Wow." This statement will definitely come out of the mouths of the guests staying at Casual Rinascimento Firenze & Spa, which opened its doors at the end of December. And it is considered one of the most iconic projects of all the projects the Juan Carlos Sanjuan chain has themed to date. And the capital of Tuscany, the cradle of the famous Italian Renaissance, under the mandate of Lorenzo de Médici in the fifteenth century; Declared a World Heritage Site by UNESCO in 1982, the hotel offers plenty of play to the imagination and creativity that Casual Hotels have always displayed.
In this case, the 37 rooms of the tourist complex, each distinguished by their large size of 22 to 60 square meters and all being different, are decorated to include 4 typical aspects of the Italian Renaissance. It is divided into each of the 4 floors of the building: games and entertainment (1st), art and architecture (2nd), science and exploration (3rd), and the relationship between the sacred and the mundane (4th). In them, historical designs are combined with avant-garde elements such as neon lights and a flawless color that is the hallmark of the house.
As with other establishments of the chain, Casual Rinascimento Firenze & Spa has some rooms for 3 or 4 people and is ideal for families and groups of friends. It is also preferable to have rooms with their own kitchen.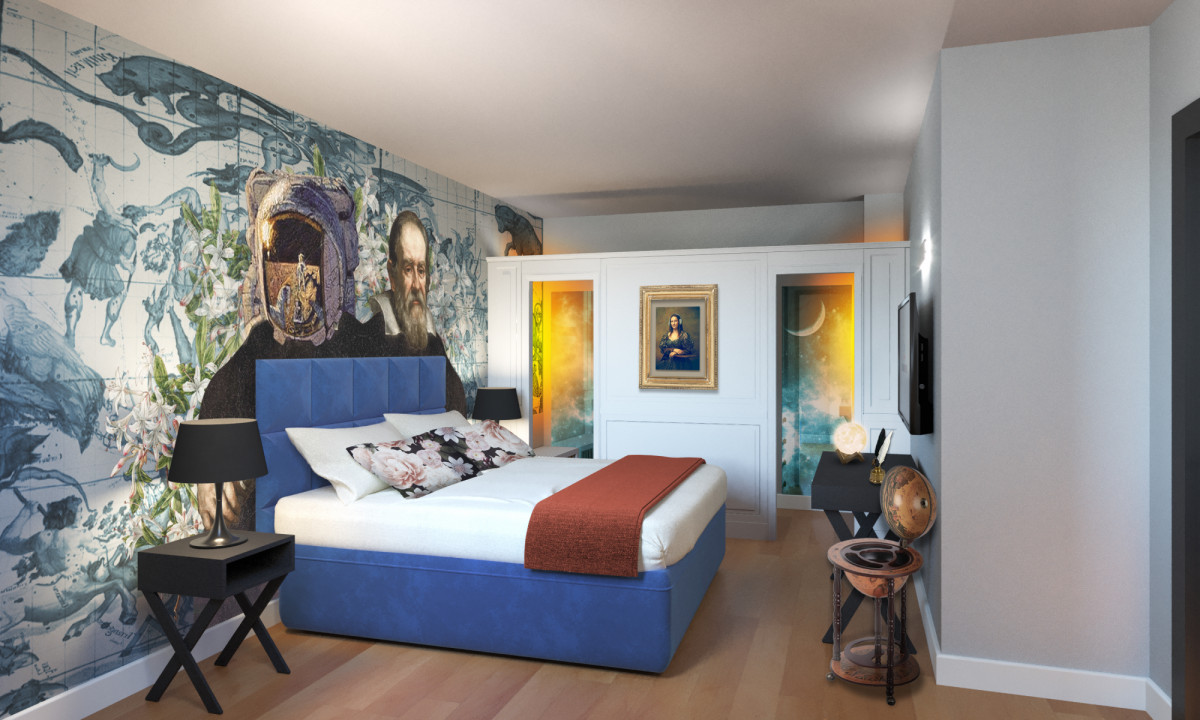 For those who love Florentine architecture, the complex has a privileged location at Via dell'Anguillara, 14, whose main entrance connects the central Piazza San Firenze and Piazza Santa Croce, and has some suites with terraces. the city's buildings and beautiful bell towers.
Offering a buffet breakfast, Casual Rinascimento Firenze & Spa's amenities also include a reception bar, a small inner garden with lemon trees and a charming spa built on the foundations of what was once a Roman amphitheater. Located in Florence, it has a 25-metre indoor pool, sauna and large relaxation area.
Finally, it should be noted that Casual Rinascimento Firenze & Spa is a "Pet Lovers" complex and offers free accommodation for 2 pets up to 25kg each, provided they are booked through the website www.casualhoteles.com.
STAR AT OWN REBIRTH IN THE CRADLE OF RENAISSANCE
NEW Casual Rinascimento in Firenze & Spa
Opening: end of December 2022
Accommodation in a double room with breakfast from 108 euros
Pets: 2 maximum and 25 kilos each. Free if reservation is made online
Free access to the spa for hotel guests
For more information and reservation: www.casualhoteles.com
Note: free cancellation and free travel insurance included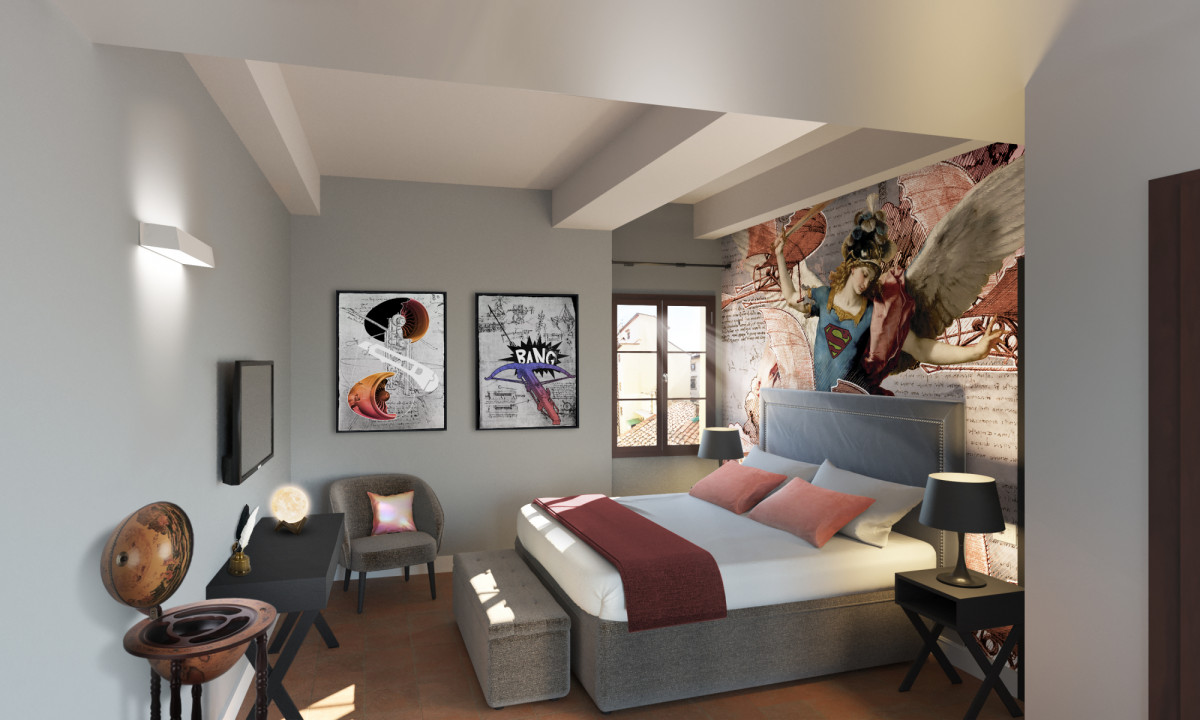 About Daily Hotels:
Casual Hotels is a Valencian hotel company founded in 2013 by Juan Carlos Sanjuan to become a reference point for themed urban accommodation in Spain. All of its hotels have a personalized decoration inspired by their destinations and offer quality standards and central locations at affordable prices. They're fun, surprising and provocative, making Casual Hotels a disruptive chain that was awarded the Hostelco Award for "Best Hotel Concept" in 2018.
The group also stands out for its strong policy of social and environmental commitment through its Code of Ethics and its collaborations with NGOs such as Save the Children and Unicef, among others. Casual Hotels currently has 23 hotels and 885 rooms in 12 cities in Spain, Portugal and Italy.
#Casual #Hoteles #opened #business #project #Italy