Juana Carretero, new president of SEMI
His term of office at the 43rd National Congress of the Spanish Society of Internal Medicine (SEMI) has come to an end. Jesus Diez Manglano led to the renewal of the Board of Directors, which will be led under his leadership. Juana Carter. Internist from Extremadura was in the position of first vice president and as detailed in an interview Medical WritingIt will realize a line of continuity with what has been done so far, but with small nuances such as the introduction of "".multidisciplinary research" or to be included "agile training formats".
In addition, the internist reviews the status of the internist, expert shortage, healthcare fragmentation present and future and inclusion new diagnostic tools and maintenance models.
How do you face the challenge of chairing SEMI?
Juana Carretero details her schedule for the next two years at SEMI.
I am proud to be able to be president of the Spanish Society of Internal Medicine. It is also an exciting challenge to be able to follow the path of previous presidents and keep society where it is, but adapt to the new wave. We want to create a modern society where residents and pushers have a place and don't look for what they need elsewhere. All internists have their place here, from those working in a small hospital to working in a large hospital. We also need to be able to see what we are and what we do to both society and people with decision-making abilities. Having an internist, both in care practice and when making decisions, is currently the most convenient option.
What goals do you hope to achieve in these two years?
Increase knowledge and keep working on continuing education, but adapt it to new forms of knowledge and forget about the empty course. Training should be easy and agile so that someone with 10 minutes of bus commuting can watch a video, listen to a podcast or read a quick and practical PDF. Multidisciplinary research between SEMI groups will be the pillar of the next two years to provide global evidence of the sick person. I also want to maintain my sense of belonging to this community and the pride of being an internist. This means working constantly and remembering who we are and what we do.
How do you evaluate the 43rd National Congress?
We went back to specialist training last year but there were still limitations and we were all a little more afraid of an epidemic. But this year we outdid ourselves with an influx of 2,400 people. Industry collaboration, workgroups providing incredible charts adapting to new technologies, big data, GI space, telemedicine, how we can add value to the work we do every day… Everything was incredible. There are also a lot of young people and all the halls are full.
They repeated and analyzed the shortage of experts throughout the congress, how can the internal medicine gap be filled?
Counting internists, autonomous communities and SEMI to devise a plan for the future. We cannot try to solve the internal medicine problem without having internal medicine done. You should ask internists what they do, we don't just pass through the ward and go to the hospital. A six-year degree plus five years of specialization is required to train an internist. So obviously, we're already late and I think to solve this in the short term, in the long run it's all about increasing MIR places, we're going to have to rethink the size of hospitals and the care we provide. more general care and empowerment Much more Primary Care so that the sick or sick person does not go to the hospital too often. We should also try to ensure that there are enough internists in the factory so that the rest of the care is delivered in a more agile manner so that it does not consume too many resources.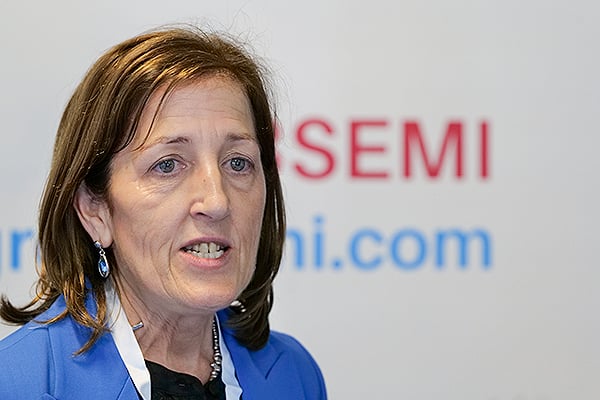 "Infectious diseases do not have the dimension to be a specialty"
They also opposed the fragmentation of health. Do you think the Spanish health services have taken the wrong path in creating new areas of expertise?
Dividing care into areas or new specialties means that a patient needs to see several specialists. If you're betting on the trunk and generalissimo in a multipathological patient, an internist sees all these pathologies and if anything else is needed, usually something technical like an imaging test or a bronchoscopy, we'll contact another specialist.
For example, dividing care in infectious diseases seems like a huge mistake because they have all patients cross, namely Traumatology, Emergencies, Pediatrics… So looking after these people obviously needs more specialized care, but that doesn't mean it has to be a new specialty , however, means that an internist has a special dedication to the field. That's what diplomas or training courses are for, and that's what SEMI commits to.
Could the Royal Decree on Specializations be misinterpreted and promote fragmentation?
Altogether, because most people think of large hospitals when talking about it, but there are many smaller centers that should receive the same care. When an 80-year-old person comes to a tertiary hospital with a urinary infection and urinary sepsis. Who sees that person? Do we need an infectious disease specialist to see that person and what else? Someone to take care of your blood sugar later on or if you have bronchospasm? You have to rethink and resize a lot of things to do. If a person lives in Madrid and has a tertiary or primary referral hospital, the care they receive should be the same if they live in a town in excellent, but empty, Spain.
Of course, you have to accept the knowledge and training that these people have to educate on this type of infection, but that doesn't mean you have to create a new specialty because then what are we going to do, what's a specialty, from the toenail? A specialty in children? Will pediatricians in pediatrics also specialize in infectious diseases? In gynecology? In denture infections? Very complicated.
Rather, they are supporters of ACEs. Which ones can be created for internal?
We think that internal medicine should not be broken up. Palliative care is one of the most developed areas of knowledge and because these people should be given a good life and a good death, we wanted to create a palliative care training space with other communities. We also think that if something is being created in infectious diseases, it should be a field of education because we do not believe that it has the dimension to create expertise.
Another key issue has been the care of the aging chronic patients with multiple diseases, how should the National Health System face this growing challenge?
I know it's wrong to focus this care on Primary Care, but the point is, the patient needs to be at home and able to be cared for outside of the hospital. The patient must be in Primary Care and other caregivers must be around him. If the patient needs to be seen by an internist, they should be able to provide home care via telemedicine and have access to a nurse or other specialist as needed.
Care should be patient-centered, and the person is given what he or she needs, where and when they need it. In short, Primary Care and other specialists are turning to it. Special attention should start from the generalissimo, and if you need something else, give it to him.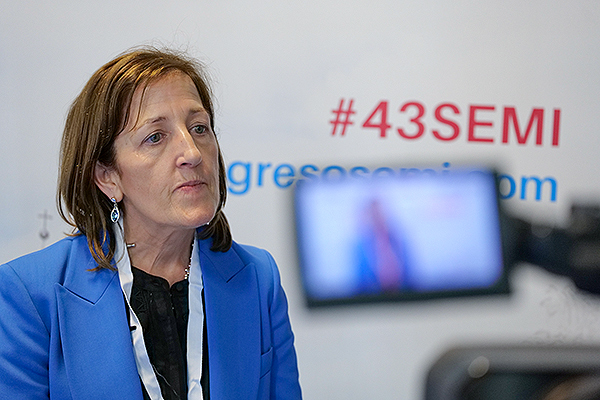 "Specialized attention should start from the generalissimo"
Regarding the new forms of aid, do you think Spain is making progress in practice in the right way?
The patient is progressing because he wants to be at home, but there is still a clear zip code bias. At our September meeting with service heads, we mapped out the hospital units at home, and there were communities with 23 people and others like Extremadura where there were none. So is it progressing? Yes, but in a very unequal way between societies and we should not allow it.
How can this inequality between regions be reduced?
Have a comprehensive care plan for complex chronic patients, starting with ministry but implemented in all communities. Obviously, there are areas that have perfectly developed the path that the patient should follow, and there are also those who are not with that patient… For these, one has to trust internists because they are imposed without being imposed. These are difficult to do without consensus and prior knowledge.
---
"New balance at Interna listens to patient, hands, stethoscope and ultrasound"
---
Regarding diagnostic tools, why is there an explosion in the use of echocardioscopy among internists?
Older internists, myself included, always carried a stethoscope, some hands, and we talked a lot with the patient. Physical examination, anamnesis and asking questions to the patient are always the things that give you the most information, but nowadays paracentesis can be performed with a pocket device, ECO, and the location of the area can be determined perfectly and without risk. You may find a patient with shortness of breath in a shift and not know if he or she has bronchospasm or heart failure. It is much safer to measure the cava or, if there is fluid in it, to determine the patient and his treatment. It also speeds up diagnosis as a professional. If you suspect that the patient has thrombosis, you look at him and say that he does indeed have a thrombosis and say that you can treat him later, even if you need another test to confirm this thrombosis. If you had to ask all the patients presenting with heart failure about the ultrasound given to you by the cardiologist, then many times the patient would be discharged and would not have it done.
And is there equity in access to echocardioscopy?
There is equality, it exists in almost all services today.
A new vehicle to stay?
Yes, because devices have become smaller, more agile, can be connected to a mobile phone or tablet, and prices are cheaper. Also, it applies to everything, like a new toy. There are even stethoscopes that already have ECO. In terms of scale, I would describe it as: listening to the patient, hands, stethoscope and ultrasound.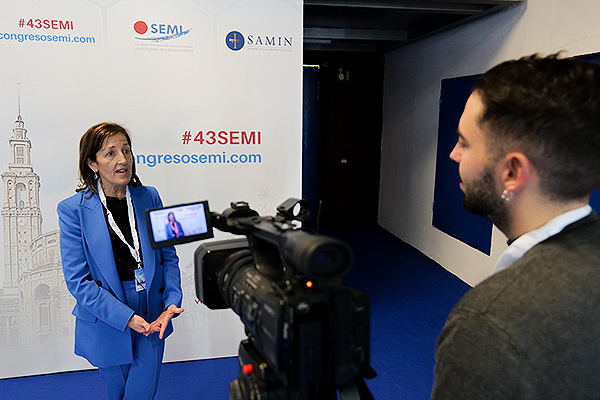 A snapshot from the interview Medical Writing Juana Carretero.
Although it contains statements, data or notes from healthcare institutions or professionals, the information contained in Redacción Médica is edited and prepared by journalists. We suggest the reader that health-related questions be consulted with a healthcare professional.
#Interview #Juana #Carretero #president #SEMI