Cordoba
Updated:
save

In 2023, Córdoba has made a new addition to Bib Gourmand, a Michelin Guide privilege that recognizes restaurants that offer quality at a good price. And who the investigators of this prestigious publication participated in the selection. The capital and province already had six establishments in this category, which will continue next year, demonstrating the level and excellence of Cordoba gastronomy. Here we leave you the full list.
Cuatro Caminos Tavern (Almodóvar del Río)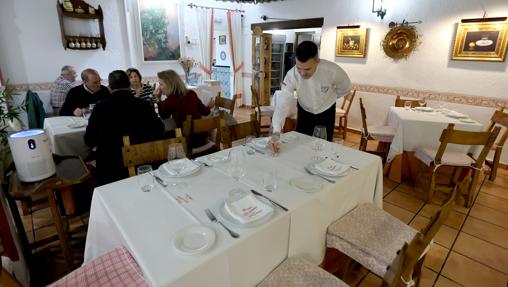 Located in Almodóvar del Río, it has been Córdoba's new Bib Gourmand since last November 22. At this tavern, you can enjoy a traditional and different cuisine, with shrimp and tuna salad with olive oil mayonnaise, some marinated onion partridge or incredible and famous croquettes. The organization is owned by the Almodóvar Group, which is not new to these matters as it owns La Taberna de Almodóvar in the Cordoba capital and continues this privilege for another year.
Plaza de Cuatro Caminos, 8 (Almodóvar del Río). Phone: 957 63 55 50
Almodóvar's Tavern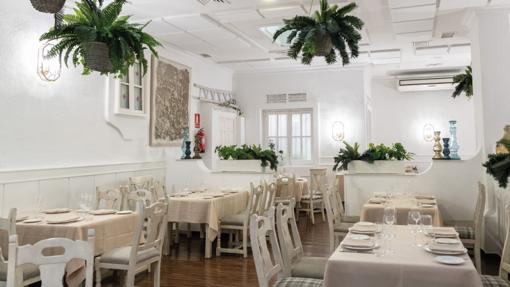 La Taberna de Almodóvar has been awarded the Bib Gourmand award by the Michelin Guide for over 15 years, thanks to a cuisine based on traditional Cordovan gastronomy with touches of modernity and small innovations, but without blurring the contours. To whet your appetite, try the Almodóvar mazamorra or the cod salad marinated in EVOO and natural tomatoes. And then, to tone the body, some asparagus with shrimp, meatballs with some ham broth, or beef tripe in a casserole. And don't forget the croquettes.
Calle Benito Pérez Galdós, 1. Phone: 957 94 03 33
Terra Olea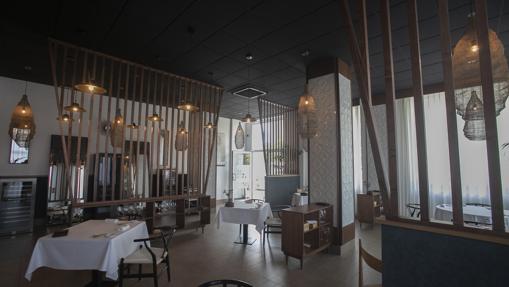 Paco Villar's restaurant could stand out for another year with the lip-smacking Michelin doll that defines Bib Gourmand establishments. This chef's cuisine, based on a lifetime of recipes, contemporary techniques, local produce and a high dose of originality, continues to win over the guide's inspectors and, of course, customers. Leeks with mutton and black garlic or EVOO cake, sun-dried tomatoes and roasted garlic are some of the must-haves.
Rigoberta Menchú Street, 2. Phone: 957 91 73 55
San Lorenzo's Spoon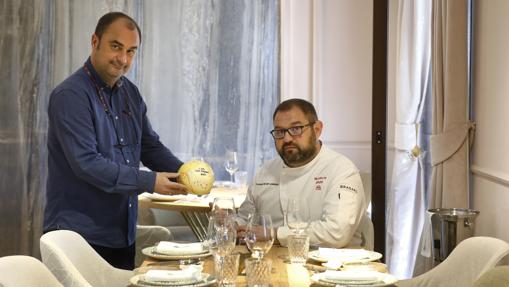 Run by Chef Paco López and his brother Narciso, the restaurant has reaffirmed the Bib Gourmand category for 2023 thanks to its traditional seasonal cuisine with a modern twist. We don't know if the Michelin Guide inspectors are trying to re-grant this privilege – Oregano chutney? Nice potato salad with an Iberian secret? Feathered rice and trotters? -. But one thing is clear: it was absolutely very good.
Calle Arroyo de San Lorenzo, 2. Phone: 957 47 78 50
Veraison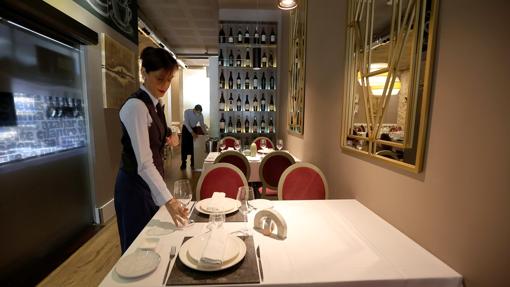 Quality and closeness come to the fore in the gastronomic suggestions of this establishment, with the menu that changes according to the season, in which weekly suggestions are added. El Envero has a gastrobar, lounge, private room and terrace; red tuna sashimi with garlic, tamari sauce, ginger, oloroso Montilla Moriles; or a wild grilled sea bass, Bilbao, candied pepper and gazpachuelo.
Calle Teruel, 21. Phone: 957 20 31 74
Pedro House (Genile Bridge)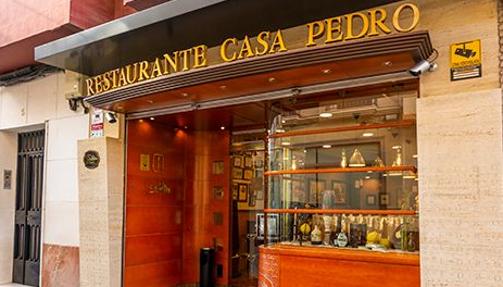 The next stop in the Cordoba Bib Gourmand guide is the municipality of Puente Genil, which has two restaurants that stand out in this category. One of them is Casa Pedro, which started its journey in 1989 at the hands of Pedro Lucena and where you can enjoy a wide variety of sausages, cheese and ham and a wide variety of seafood from the mountains of Cordoba. Its cuisine is based on a Mediterranean diet and the use of fresh produce such as grilled shrimp, baked suckling pig or Rionaja-style cod.
Calle Poeta García Lorca, 5 (Puente Genil). Phone: 957 60 94 46
Alma Ezequiel Montilla (Genile Bridge)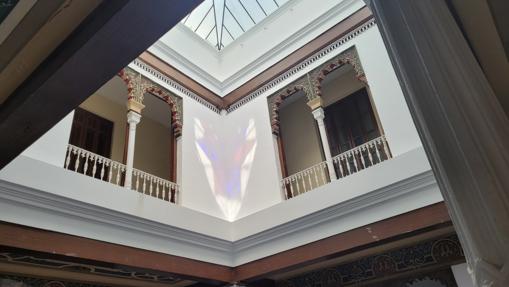 The second restaurant in Puente Genil remains Bib Gourmand, with its chef and owner relocating this year to a century-old mansion where it has been restored and retained its period elements. On the menu, Ezequiel Montilla associates his meals with three great travels: through Spain, Morocco and Europe. With suggestions like cod bomb, white shrimp from Huelva, lime and lemon aioli; chicken, cinnamon and almond pie; and wild sea bass patties with shrimp cream
Cuesta Borrego, 3.
#Browse #Bib #Gourmand #restaurants #Córdoba